On 20th of October 2014, half the members of the authoritarian regime of Rahmonov, under supervision of Mahmadsaeed Ubaiduloev chamber of parliament arrived in Moscow. Among others, the delegations involved were deputy to Prime Minister-Muradali Alimardon, Ministry of Interior-Ramazan Rahimzada, Ministry of labor, migration and employment population-Sumangul Taghozoda, head of Sughd province – Abdurrahman Qodiri, head of Badakhshan Mountainous Autonomous province – Shodikhon Jamshed, director of Academy of sciences – Farhod Rahimi. In addition, more than 100-singers, dancers and musicians were participating in this visit.
The unusual measure of participants, specifically the number of ministers is obvious. The fourth parliamentary permission is currently being held, but has no such extra numbers. So, what was the target behind this? What was the purpose of this visit? Mahmadsaeed Ubaiduloev responded to this questions: the purpose of participation of such an extra number is to meet Tajik labor migrants, discuss their issues and receive satisfactory responds. He addressed them: "70% of the members of the state, including me, are contributing to discussing labor migrants' issues and give you the necessary responds. I wish to thank you, especially for your considerable efforts. We appreciate your struggle, which is an honor for us. Migration is a phenomenon of this century, which is not only in Tajikistan, but distributed throughout the whole globe".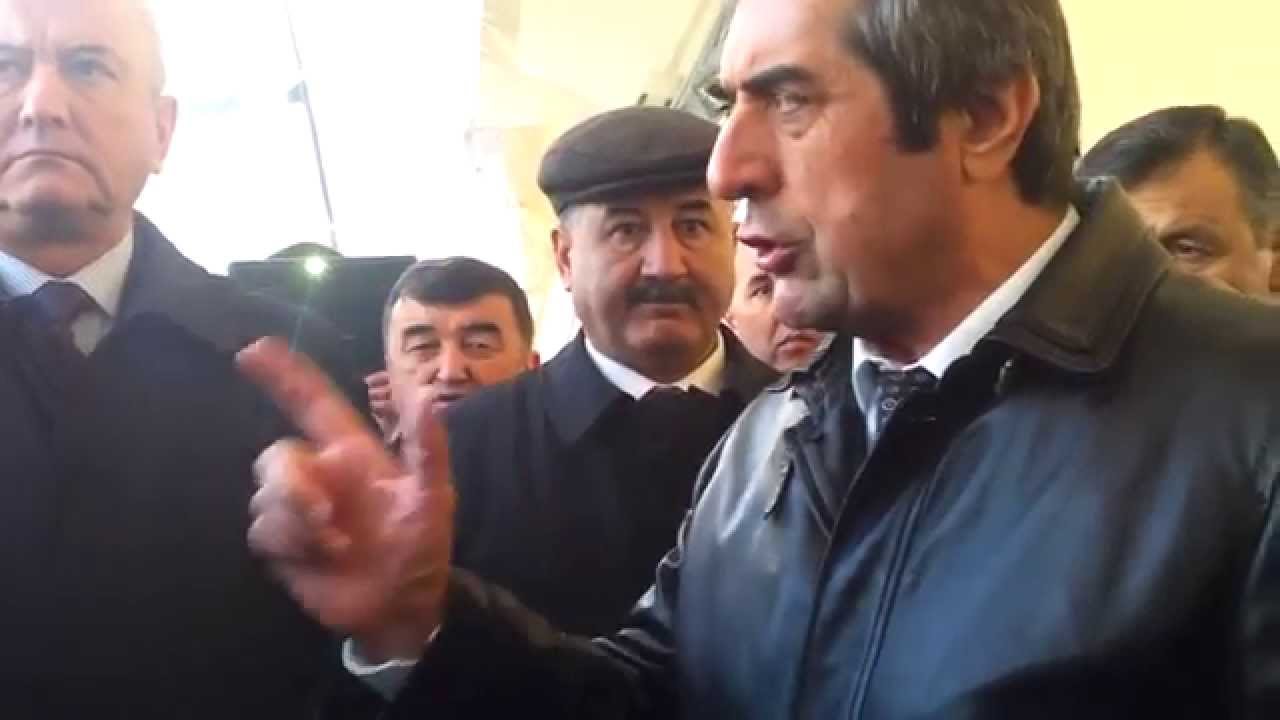 A question arises: why is 70% of the members of the state gathering outside of Tajikistan, but not inside the country? Is Tajikistan not an independent country? Would it not be possible to conduct the meeting with two million labor migrants in the country? Ah, Ah, Ah, Mr. Mahmadsaeed don't you shame? You must not celebrate the 9th of September in Dushanbe as Independence Day.
Are you happy for 2 million migrants, or do you now recognize their worth? Why didn't you in the past? For 20 years have the poor and oppressed labor migrants been covering about 80% of the country's costs. And only now you recognize the worth of labor migrants? Only after 10th of October 2014?
You asked to be proud of the fact, that the labor migrants are working, or rather they are slaves abroad the country. Who wrote your speech?
"Of cource it is difficult to find a slice of bread in migration. Five years ago, I found a statistic, according to which there are about 241 million migrants throughout the globe. There is no a single country, which has none of its citizens in labor migration, and doesn't conversely need labor migration. There is no country that can provide 100% job facilities for its citizens. This is a global process", supplemented Mr. Mahmadsaeed.
Of course, it's not easy to earn money outside the country Mr. Mahmadsaeed, as long as you, your president and all other gathered colleagues work in their positions. You said that five years ago, had you studied up-to-date statistics? I think this was written by the Ministry of information of the country Beg Zuhurov. For your information, developed countries not only provide job facilities for their citizens, but even need foreign labor immigrants inside their country (e.g. Russia). About 241 million labor migrants in the world: Firstly, compared to the general population, the number of labor migrants of Tajikistan is enormous, secondly, our people are forcefully migrating, because in their homeland there are not job facilities, thirdly, in Tajikistan, the number of unemployed people is not registered and there is no financial aid from the government. The Ministry of labor, migration and employment of the population must solve unemployment issues. They can't solve anything though. They are just a bunch of thieves and robbers. So, you should not confuse minds of the people by your statistics.
Mahmasaeed Ubaiduloev in the meeting with his referent – Sergei Narishkin declared: "The Government of Tajikistan is condemning Western policies against Russia".
Why would you especially support Russia at this particular time and why didn't you before?
Secretary of Tajikistan Embassy in Moscow confirmed that during this meeting some questions concerning "Group24" were discussed.
So, where is the reality? All these mockers with their dancers came to bow in front of Russia and kiss their hands and feet, so that they allow the dictatorial regime of Rahmonov to hunt down the oppositional activists. Rahmonov, frightened by the political movement "Group24" and "Youth for revival of Tajikistan" activities has sent 70% of his flock to Russia to receive help in eliminating the opposition groups. In addition, is ready to sell whole national sanctities for his post and interests.
It should be noted, that the only reason for Rahmonov's sending 70% of his tyrannical regime abroad was the struggle and hard work of the members of the political movements "Group24" and "Youth for revival of Tajikistan". This is the fact, the authoritarian regime of Rahmonov is under the bother of activities of both movements and has accepted their actions as a serious case.
(fotos)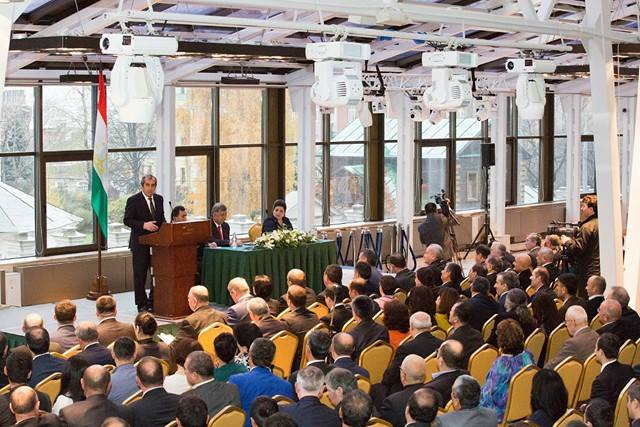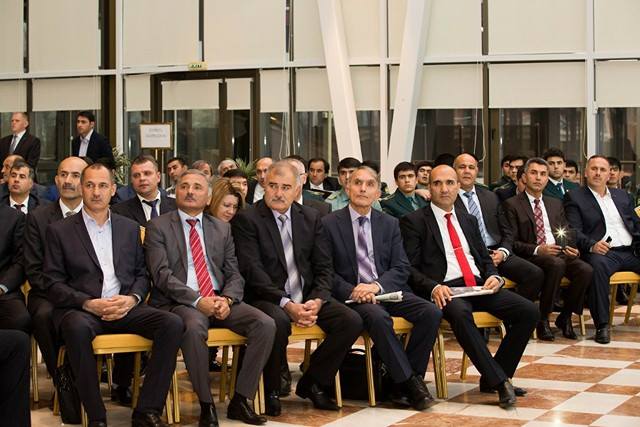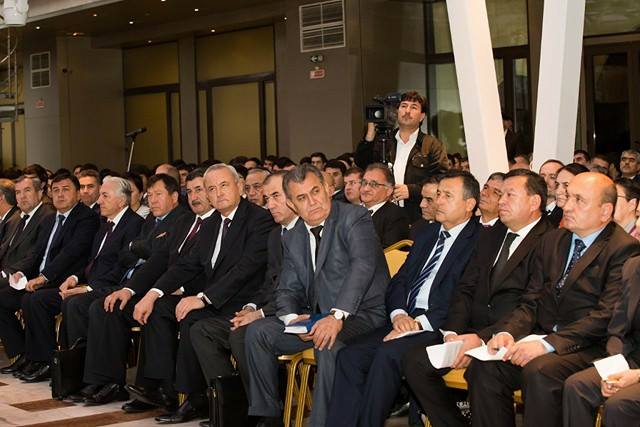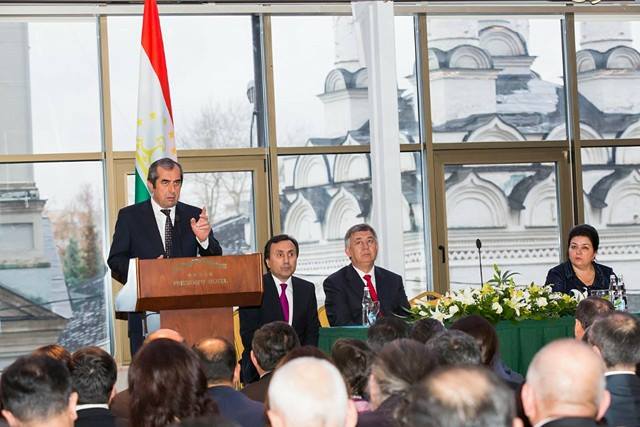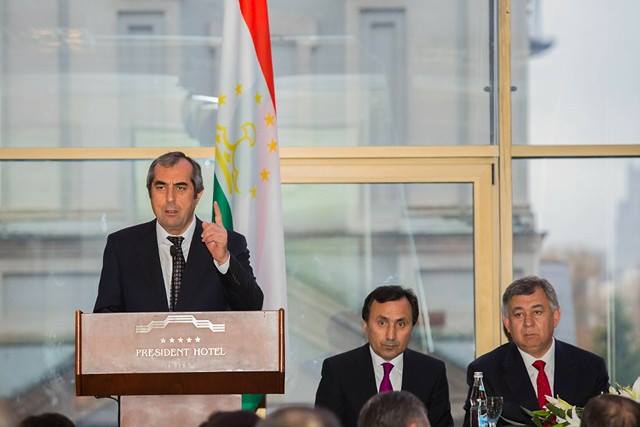 Website's admin of the Group 24 (Sh.M.)