On March 3rd of this year there was conducted a conference, dedicated to the third anniversary of the death of the founder and former leader of "Group 24" Umarali Quvvatov in Cologne, Federal Republic of Germany. The activists and representatives of the "Group 24" from several European countries have come to participate at this event to Germany. The moderator of the conference was Behruz Tagoyzoda, responsible for the Human Resource issues and youth affairs of the "Group 24". Magmadragon Saidaliev, the representative of the " Group 24" in Germany first have made a speech. Opening the meeting he welcomed the guests and other participants. Abuzar Khojazoda, an activist of the "Group 24" spoke about the life and work of the former leader of the Group 24 Umarali Quvvatov and reminded about his murder by Rahmonov's killers.
Another activist of the political movement Muhammadjon Abdulloev told about the good deeds of the deceased, about his place and position before the God and reminded, that the heroes do not die, they will live forever in our hearts. Guests of this event: Vaisiddin Odinaev, brother of abducted in Russian Federation activist Ehson Odinaev and Akmal Astayev, an activist of the Group 24 in Poland have also made speeches and shared memories.
The head of the "Group 24", Suhrob Zafar spoke at this meeting online from Turkey. He told about the influence of one person in society and how one person can change the situation. He also said: if we are talking about our own interests and in favor of one person, then this person will remind only his own name and says: I did everything myself, and if we are talking about the benefits of society and the people, then he change his mind and on the contrary says: I have not possibility to do anything alone or what can I do alone? Similarly we can talk about Rahmon. Whenever something good is done by the government or society, he immediately provides it to the people on on his own name, and in all other problems and difficulties of the government and the people he blames people or anybody else.
Exactly three years ago, on this day, the founder of the Group 24 was killed in Istanbul (Turkey) by the killer of the Rakhmonov's government. One of the killers named Sulaymon Kayumov was sentenced for a life in Turkey. But the main culprit and killer of Umarali Quvvatov and hundreds of young patriots of our Motherland, who were killed or convicted for a long time, is Rakhmonov and he continues still the terror and the murder of our countrymen. But one day this oppressed people will definitely overthrow Rahmonov and his tyrannical government.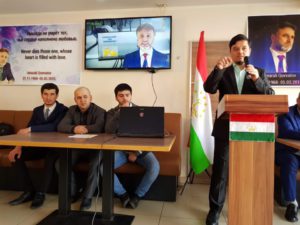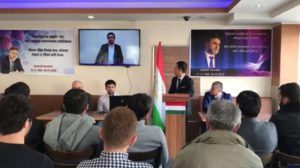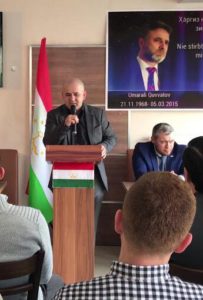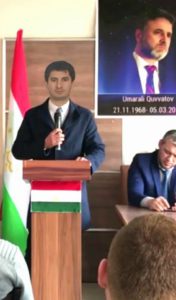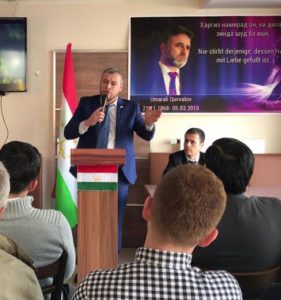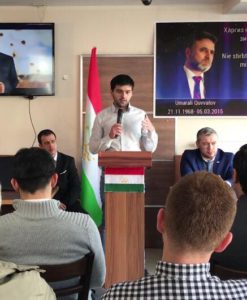 Information portal of the Group 24