On May 16 and 17, a regular OSCE session was held in Vienna, this time on the topic "the functioning of institutions of democracy during a crisis." On the first day of the session, the topic of the importance of national and local institutions to preserve democracy in a crisis was discussed.
On the second day, delegates spoke on topics such as "The importance of freedom of association in the OSCE region" and "Why does the media need more freedom during a crisis?"
Representatives of the political movement "Group 24", as representatives of the official political position of Tajikistan, were also invited to this session. Our delegates also made presentations on the above topics, focusing on events and situations in Tajikistan.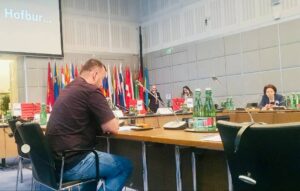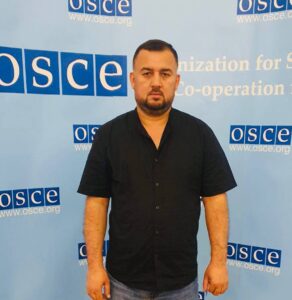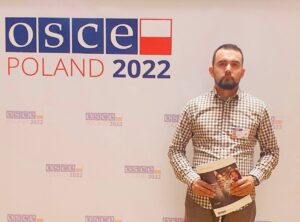 During the speech of the representative of the movement "Group 24", Muhammadsobir Abdukahhor, when he touched upon the recent events in Khorog-city, an unpleasant incident occurred: a member of the government delegation began to interrupt our speaker and resent loudly. In particular Muhammadsobir Abdukahhor spoke about the promises of the authorities to investigate the deaths in Khorog in November 2021, not to pursue the protesters and restore mobile communications and the Internet in the region and that none of these promises have yet been fulfilled. It was these words that caused outrage and aggression among representatives of the official authorities of Tajikistan participating in the session. One of the delegates from the official Dushanbe tried to prevent our speaker from speaking to the end, shouted that all this was a lie, and political movement "Group 24" were terrorists and who even called them here. So, as "terrorists," and not as representatives of a democratic government, the delegates from Rakhmonov behaved. There are elementary rules of conduct at such events, where representatives of a democratic society are present, these rules prescribe respect for those present; do not interrupt and listen to the speaker; not to say if you have not been given your word. In a democratic society, it is customary to listen to an opponent and give counterarguments if you disagree with him, but not yell, interrupt and insult.
Over the years, we have been trying to draw the attention of the world community to the problems of Tajikistan and the complete absence of democracy and freedoms in the country. And such events help us in this, slowly bring us closer to the goal.
We constantly call on international organizations to stop funding supposedly democratic projects and institutions, but in fact the president's families and relatives. Maybe the lack of funding will force Rakhmonov to adhere to at least basic international law and thus facilitate the life of the people.
Political movement "Group 24"